ANNETTE- FARM MOM
Hey Friends! My name is Annette and I'm a midwest girl turned southern belle after marrying my husband Jared. I studied nursing in college, then designed wedding gowns for many years. Now I'm transitioning to farmgirl and we just added a beautiful baby girl to the mix. Ava Rose was born in May. Homestead living has quickly become my passion. I honestly wish I had started sooner. Learning to slow down and live with intention has been so rewarding. I look forward to learning all I can now that God has shown me the thrill of getting back to nature. l believe in laughter - it truly is the best medicine. I also believe in loving fiercely, and creating community with those both near and far. I hope you enjoy following along our journey.
Follow me @azurefarm
Azure Farm is located in the tiny town of Adairsville, Georgia about an hour North of Atlanta. We moved out here and started our farm in pursuit of a more simple lifestyle. We wanted to get back to the basics. Our desire for entertainment and things in the cities quickly diminished and was replaced by a love for gardening, harvesting food, quiet evenings with the sounds of crickets, and sunny azure sky days. We hope sharing peeks into our daily lives can inspire you to live more of your life outdoors and slow down. We must make time to really appreciate what matters in life.
The animals are our happy place! There's nothing more fun than The garden brings us life through its' produce, and builds in us a sense of appreciation and hard work. We believe in sharing recipes that promote a healthy lifestyle and plant-based diet. Our home is our safe haven. We were married 10 years before we had the opportunity to build our home. We hope to share special details of our house + home life, community, and family, so you can enjoy these special moments with us and even recreate them in your own home. Thank you so much for following along our Journey.
Jared - Chief Pooper Scooper
Howdy Y'all! Here on the farm I go by "Hey can you" - it's probably some tribal name or something :) I also go by Jared. I have a passion for ideas. I love to learn about things people believe that are outside the typical. I like to think of myself as a contrarian. When not scooping Alpaca manure to put around our plants, I'm probably working on a marketing plan or writing an article or script for my day job. I absolutely love living in the sticks (that's code for country) and think everyone was destined for this. I believe kindness is king, candor is queen and making remarkable experiences for those around us is the essence of life. If you have any ideas, questions or just want to tell me where to buy a razor, I'd love to hear from you :)
Follow me: @jaredthurmon
The Celebrities of Azure Farm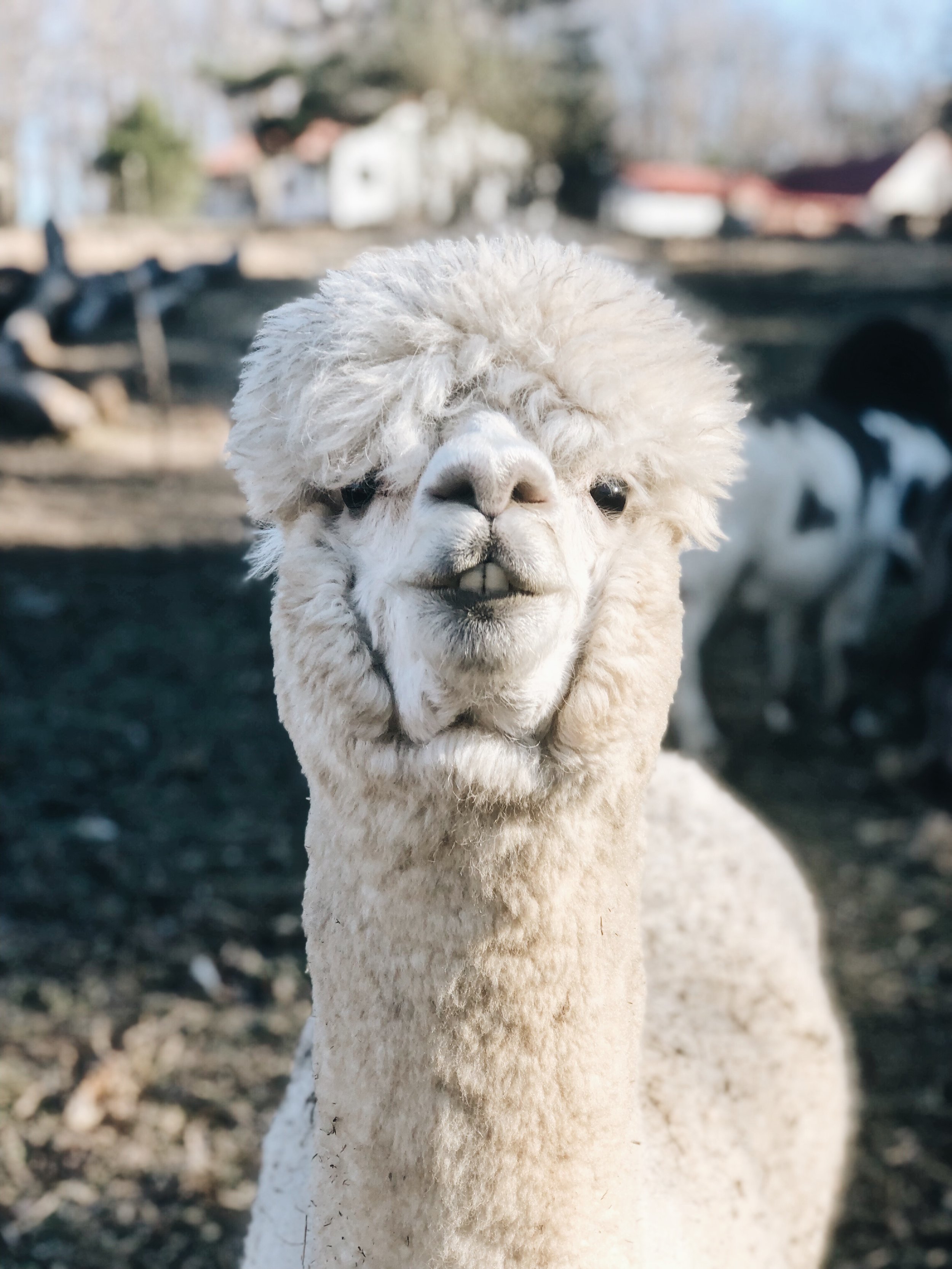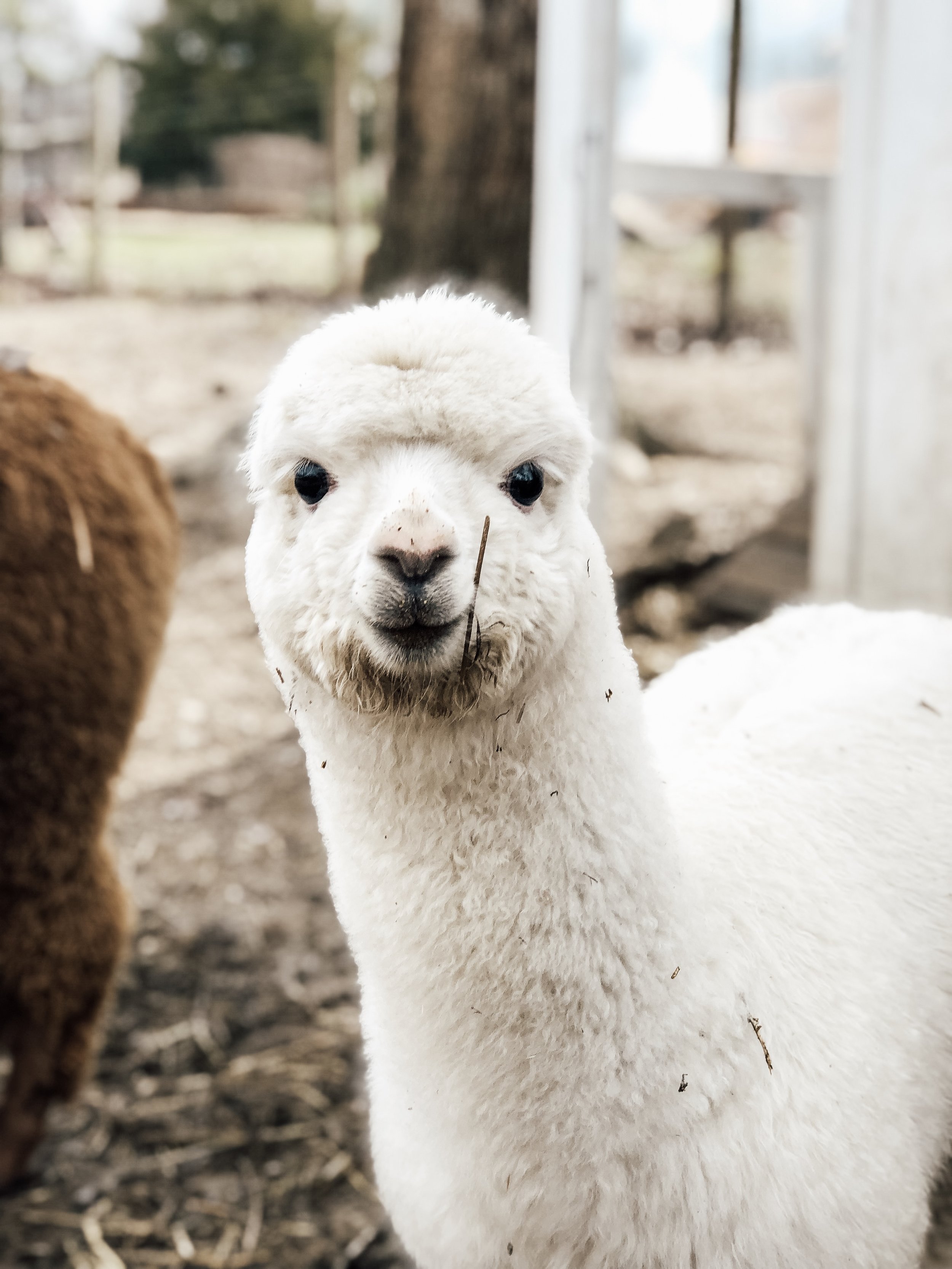 TOM, GISELE, & the CHICKENS
FUN FACTS:
All images unless otherwise noted are taken on Annette's iPhone 8+ and edited on her phone.
The beautiful logo and other branding you'll see was created by our friend Caroline over at @wildfeatherfarm